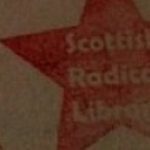 Date/Time
Date(s) - Thursday 14th June
6:00 pm - 8:00 pm
The SRL meets every month on the second Thursday to open our lending library (free to join) and allow access to the radical collection in our Autonomous Archive. We welcome anyone who's curious about what we have to offer and if you'd like to volunteer, please contact us to discuss anything you'd like to do.
Click here for more information on our website.
Location
The Autonomous Centre of Edinburgh